Made from leftover fabrics gathered from various upholsters across London, each piece is a one off edition, designed to bring about conversations around fabric waste.
This mirror invites you to see things differently. To notice how the bronze tinted glass reflects colour and creates a language interaction between colours. To admire the sausage-like stuffed frame that wraps around the mirror glass. To observe how the found fabric scraps have been arranged to create something that is both playful and functional. To know that what you are looking at and what is looking back at you is completely unique.
Sourced and manufactured in London. Only 4 made.

This product is exclusively available for pre-order. All pre-orders will be packed and prepared for shipping on November 30th.

Materials
Sizing and Measurements
Shipping and returns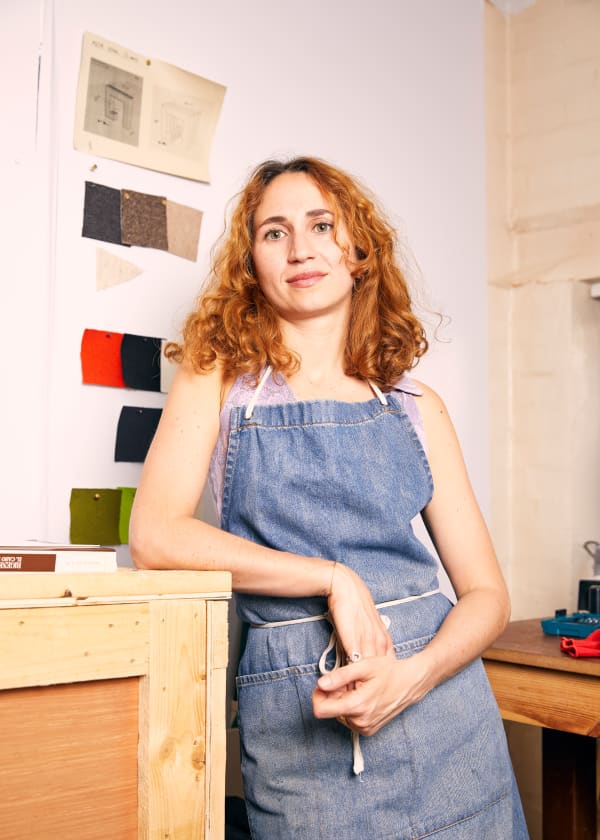 Meet the Creative
Jaclyn Pappalardo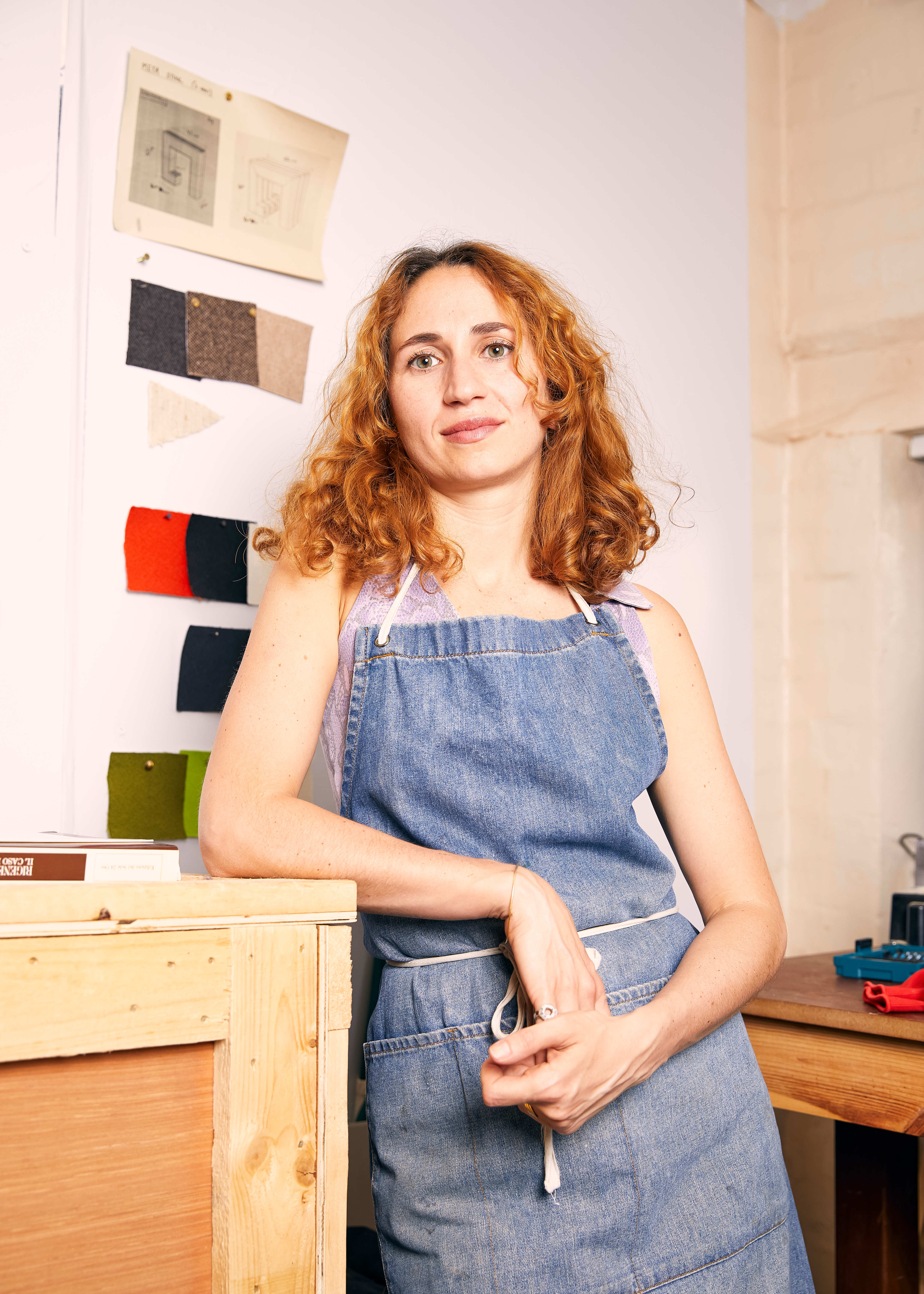 A multidisciplinary creative whose production includes set design, art direction and furniture, Jaclyn Pappalardo has a penchant for seating, framing chairs not only as functional objects, but as a study of body, shape and language. Her practice is material and process based, exploring new techniques and materials, like using metal to create unconventional upholstery.
Meet the Creative
Jaclyn Pappalardo
Atelier100 is championing independent creatives, makers and manufacturers with interesting and original concepts. We want to spotlight local design and production, so all our collaborators are based within 100km of Central London. All the products on our website are for sale at the Atelier100 store in Hammersmith, London.